saw some girl selling her cookies in one of the local food communities using the same ikea jars that i use to pack my cookies as gifts... and i got reminded that i never got around to posting that picture of the last baking i did before i rushed off to melbourne. :)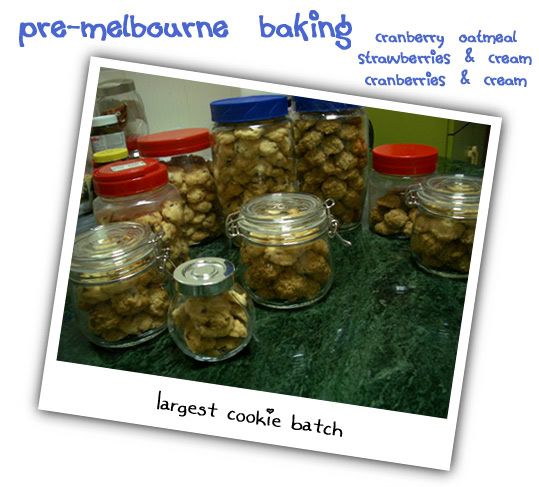 one of those glass jars went to
vanessafrida for her birthday. she posted great photos of them [over here]. another jar went to a certain Hairy Donut and her family (though the cookies never made it out of her office), a third one went to my big brother sam, and a little jar went to a wonderful ex-colleague who also loved to bake. :)

the rest in hugeass jars of various sizes were left taped and sealed for my family's enjoyment during the upcoming chinese new year. i hope they're keeping well!

ps. am kinda missing my family... wonder what's going on at home?