i did it! i went for a run today! :)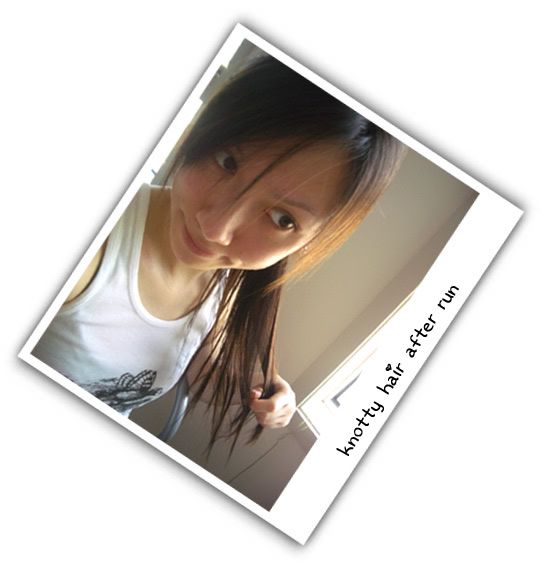 i only lasted 15 minutes, plus another 15 minutes of brisk walking beforehand and another 5 minutes of warm-down walking afterwards. also remembered the warm-up and warm-down moves that the bestfriend taught me, so i was a good girl and did all of that.

the hair gets extremely knotted afterwards though. i spent about 5 minutes disentangling it. need to figure out a different way of tying it without stressing or curling it too much.

i'm feeling excellent. but i hope i will be able to walk tomorrow!