my current digs. :)




the great thing about this place is, everything works (brand new 'smart' washing machine, dryer, oven, whatnots. only thing missing is a toaster but i'm getting used to toasting bread in the oven). the landlord and i are pretty like-minded in terms of neatness and stuff, so we're getting along well.

he works 9-5 hours, so i have the apartment to myself all day. come evenings, sometimes we share a meal and a few laughs, then go about our own business in our respective rooms. or we might hang out and have a glass of wine. he goes to bed early and i'll tinker around into the night, tiptoeing around the kitchen when i need a bite. though he says not to worry about clanging around in the kitchen since he isn't a light sleeper.

on the day i moved in, he whipped this up for dinner...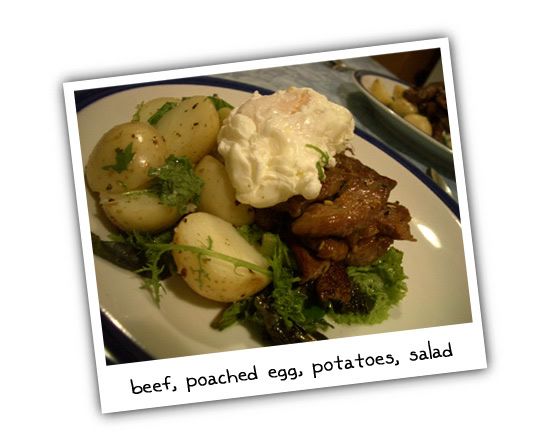 along with a glass of really nice dessert wine (which must have been expensive i'm sure). beef strips were seasoned nicely, potatoes were savoury and we didn't eat the salads because a small accident happened with the salt shaker...

feeling very lucky to have found a (more than) decent place to stay and a nice landlord who is very easygoing. many thanks to an old friend, alvin in singapore for coming to the rescue with this contact! it was great to live with friends but after awhile, i do appreciate my own space and some peace and quiet. and of course, getting away from evil peeps like friend's mother! :)