this isn't so hard. :)

got the hair sorted this time, no knots!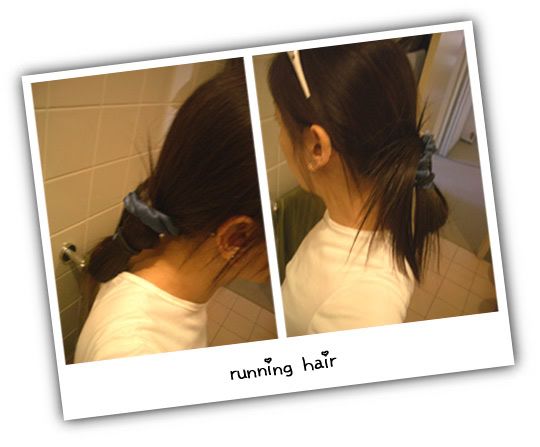 a double loop secured by one satin scrunchie and one very tight elastic band. this is the only angle at which it doesn't bounce wildly when in motion. any higher and it gets a life of its own.

don't know how long i lasted because i didn't wear my watch or bring anything besides keys and a single piece of tissue. but i left at 6pm and came back in at 6:27pm. i guess that makes it 20 minutes or so.

yay.