i've been following the creations of a very talented jewellery maker, cherlyn, since the beginning of her brand -
edynae
. however, because she has a humongous following, it's no easy feat to buy any of her stuff unless you happen to be online at the split second when she posts new pieces. so, i've been happy to watch from afar. just looking at what she comes up with is a treat itself.
until one morning, she made something that was really apt for me. something that most other girls didn't fancy because they were afraid of spideys. and so, i finally managed to get something of hers. it was really uncanny how she happened to make the collection 'first-time buyers only', and because i've been too slow to get anything of hers so far, i actually qualified. heh. :)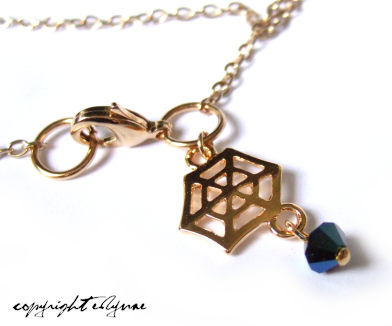 thanks babe! keep up the awesome work.
:)
feelin':
pleased