just a quick one before i'm out the door...

it's mother's birthday today! and while she does not believe in celebrating birthdays, i have been hiding her pressie since it arrived from the US 22nd december. and i have been planning the whole thing for months with my sis linda in new york. we had endless discussions on various options and sizes and whatnots! we finally decided on this floral striped tote because i remember mother once commented that these flowers were very pretty, when she saw my smaller pouch version of this design. the tote style was chosen so that she can put her file of songsheets in it and take it to choir class. =)

it was tough holding back from giving it to her for christmas, especially since she saw me wrapping pressies for my friends. iron willpower, it took. but i did it and all is good.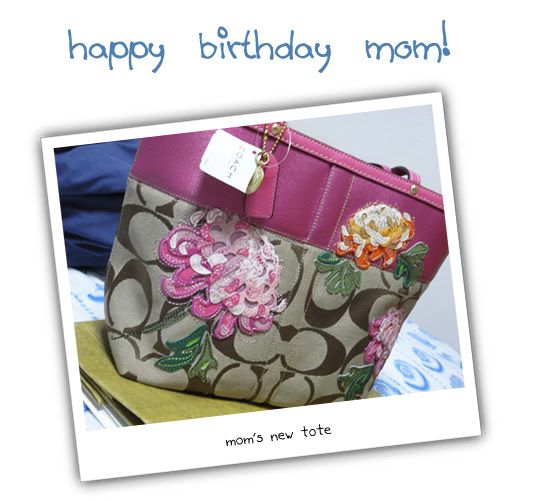 maybe i will make her do a modeling pic some time. teehee!


mom: it's too nice to bring to choir class.

jv : but you need to bring a bag anyway, right? why not bring a nicer one?

mom: true.

*mom fiddles with tote*

mom: how much did it cost?

jv : i'm not telling you!

*mom giggles*

mom: okay... thank you!