oh it's a beooootiful day! :)

last night, i carried out another reset of my sleeping hours. this time, it was pretty much unplanned for. friday night i happened to stay up working... and before i knew it, it was 9am saturday. i had one last episode to go before the end of the project, so i trudged on. progress was slow, because i was tired... but i wanted to finish it (also because i wanted to know what happened at the end hehe). and i thought it would be a good idea to try a reset again when i'm actually done with the current project, so work doesn't get in the way of my trying to maintain normal sleeping hours immediately after the reset.

by late arvo, i was done with work. vetted the file, sent it in, had a bowl of rice with peas and soup, took a shower and i was in bed by 8:30pm.

woke up 8am this morning and felt like a brand new person. :)

i can't remember the last time i had a whole new day ahead of me, with the sun shining and no work to do (for now). this is awesome! my next project has come in but the schedule starts a little later... yay!

here's a random picture of mini burgers i loved to munch on in melbourne...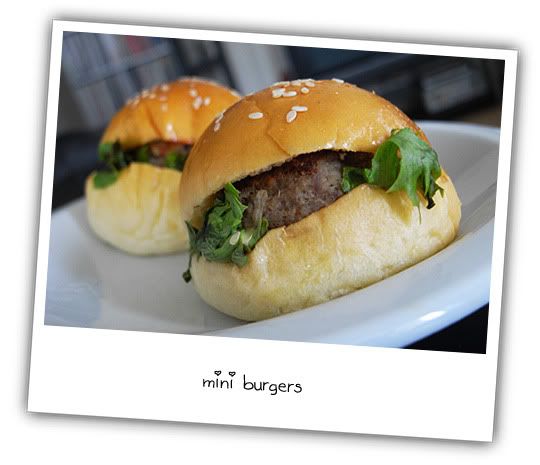 hmmmmm! what shall i do today? :) i don't know yet but it feels so good just being able to ask myself that!

:)