yum!
spent a wonderful saturday in town yesterday with mel. have posted a pic of sins commited at the tocco counter, so i shan't talk about the shopping here. this entry is for the fabulous yum yums we had when we took a break to feed ourselves.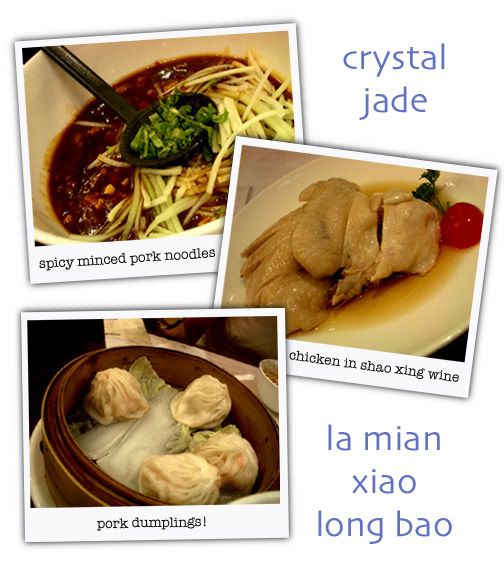 my first time at a la mian xiao long bao outlet. i'm impressed! the dumplings are really good... biting into each brings forth a tasty spurt of soup. the chicken in shao xing wine is to die for! i believe they call it drunken chicken... haha! the serving was rather small, so every morsel was appreciated with relish.
la mian portion was quite substantial... one bowl was pretty much just right for mel and me to share. drowned in tasty sauce which was just a teeny weeny bit spicy, the noodles had a very nice texture. kinda similar to the cold soba at ichiban.
pretty good value-for-moolah too!