another early birthday treat - my first birthday pressie of the year!
from my colleague/big bro @ work. :)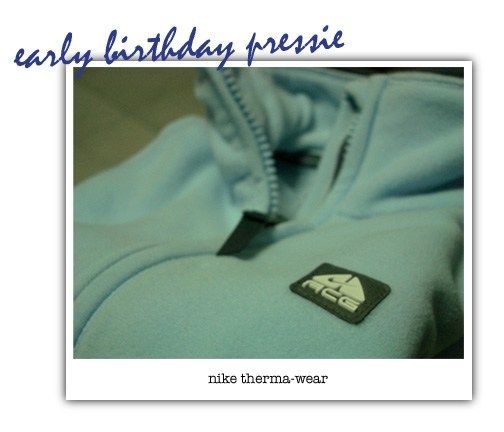 this keeps me warm before and after blading sessions, especially in the chilly feeder service to east coast, and freezer-cabs home late night. :) it's the same colour as my fleece blankie on my bed! it's like wearing my blanket...
THANK YOU DORAEMON! *wave*
(o^.^o)