from
ickleoriental
.
(
Collapse
)
i only have six icons on a freebie account. :P
new things, to be precise.
here's an entry for those of you who love my posts on pretty things, and have been wondering if i have stopped shopping. ;)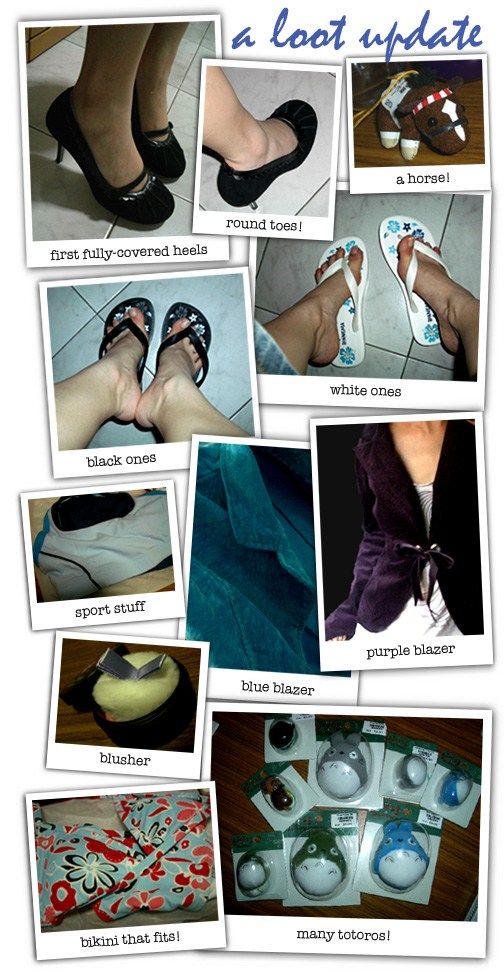 ta-dah! the cumulative loot over the past weeks. i admit, i'm not as insane as before. in fact, most of those above were bought at crazy discounts and by sheer chance. slippers from novo were buy-one-get-one-free (which i chanced upon while waiting for a friend right outside the store), bikini and sport stuff were from robinson's sale (which i stumbled into on NYE after coffee with tony), purple blazer found while wandering around with jean at marina square, blue blazer spotted in a shop next to the alteration shoppe i brought the purple blazer to, totoros found with freddie while in a game shop in far east plaza after dinner that friday, blusher found in a dodgy store selling korean stuff after movie with lennon (where i tried to change some coins) and the little horse was what required 3X$1 coins from a ti-kum machine next to the atm i was drawing moolah from.
:)