the internet went wonky yesterday and we were stuck offline. :s you know you're a geek when you feel a little weird not being connected to the web.
anyways, here's a longass post about my first place of residence - audrey&craig's in wellington street, st kilda. will do one soon about my current residence, here in swanston street.
audrey and craig live in an apartment in a very old block. very, very old and full of character. i haven't seen light switches like those since i was a young 'un. the entire apartment is in the shade constantly, which explains why i was feeling so damn cold everyday even when it wasn't a cold day. :) great for hot summer days! there were days when i dressed up to go out, all bundled up - then i step outside and go, "fuck"... and head back inside to get changed.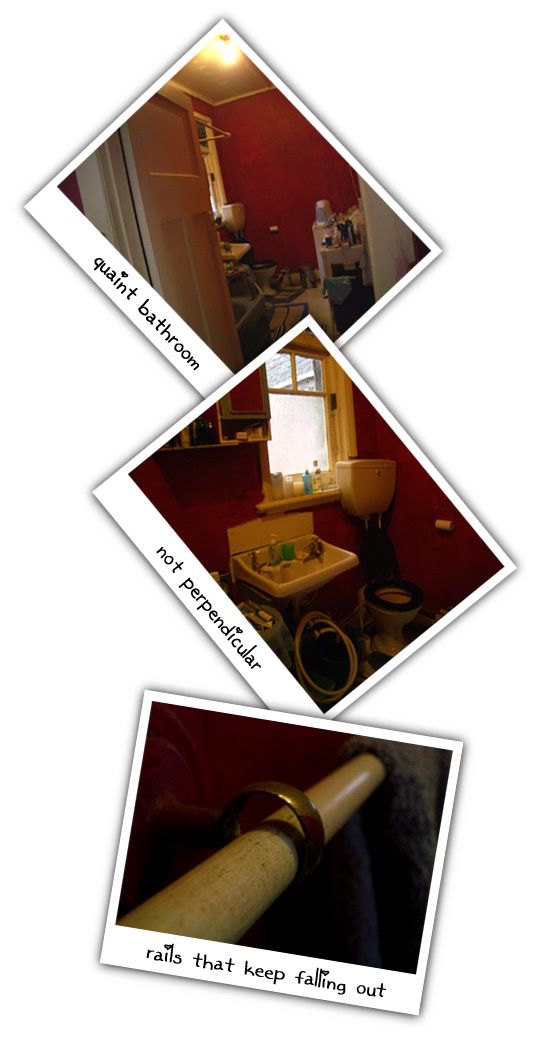 it was the coolest bathroom i've ever used. true, city girl like me had some problems dealing with certain non-standard stuff - like not being able to see the mirror because it was too high, bending over a sink too low, dragging the bath towel rail out of its hook all the time, having separate hot and cold taps so warm water wasn't possible, showering in a trickle in case the water ran out etc. but it was still a cool bathroom.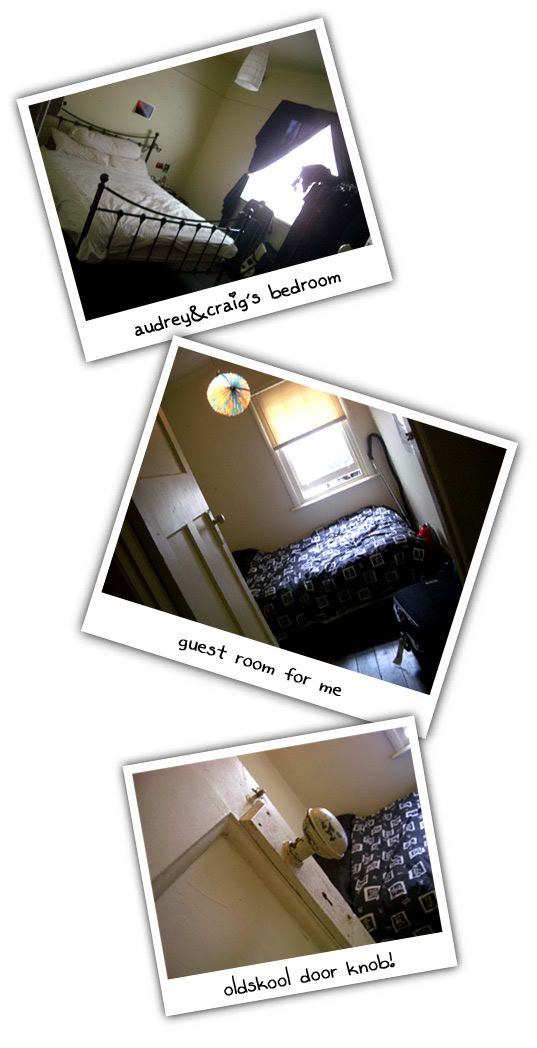 they put me in an awesome guest room with the best bed ever. silken sheets and feather pillows. :) love you guys!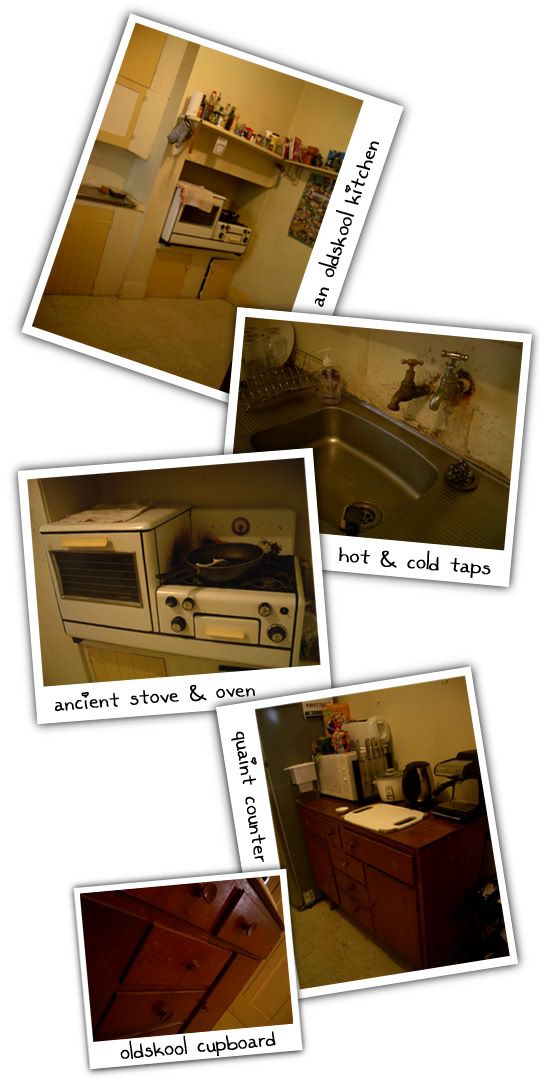 took me a little while to use the kitchen properly. the stove was the ultimate oldskool cooking equipment and i just couldn't get it lit up the first day when i was left alone. haha... turned out that the knobs labeled "rear" really meant "front".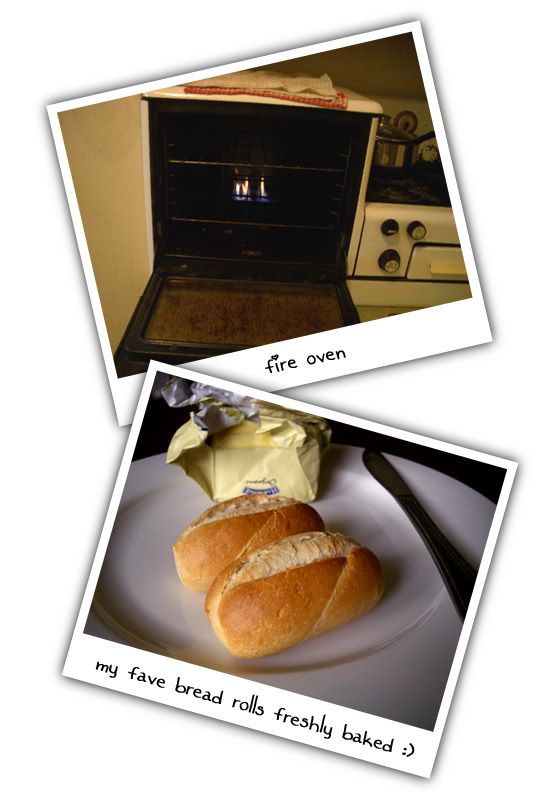 check this out - a real fire oven! likewise with the stove problem, i couldn't get it lit up the first day. i could hear the gas going and i definitely could smell the gas streaming out - but nothing i did seemed to get it to light up. i then had a sudden vision of blowing up the entire apartment and i gave up after half an hour of trying.
got audrey to give me a demo later in the evening when she got home, and i finally had my bread rolls on the second day. i basically had to light it using a lighter and a satay stick. :) i'd been craving these rolls for 4 years. they're sold in big packets at the supermarket - keep them in the freezer and pop them in the oven whenever you want. they come out piping hot, crispy on the outside and cottonwool-soft on the inside. heavenly with some excellent butter.
audrey's pet scorpion is a fiesty little lady. it was fascinating to watch her hunt down her food and sting them as she holds them in a grip of death with her pincers. she glows under uv light too. :)

it was a lovely stay at wellington street. i wouldn't have survived if it was a long stay (especially since i'm the sort who needs to watch my teeth when i brush them or else i won't know where i'm brushing - the perils of using an electric toothbrush), but it was definitely fun for a few days. :) and any neighbourhood full of wildflowers gets the thumbs-up from me.
:)