in between freaking out last night, i entertained myself for a few minutes with night mode and my gorillapod. :)
second picture reminds me of resident evil, or silent hill...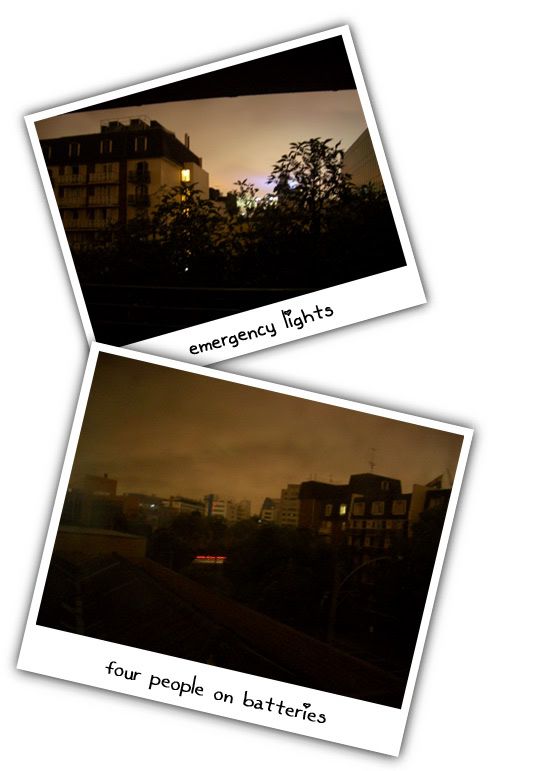 that red streak was a car going by...
i should take a picture tonight of how things look on a normal night. :) i'll do it right now...