i hope not.
i've just submitted my first round of that horrigibly difficult, pain-in-the-arse project. that's 2 bits out of a total of 7.
5 more to go!
in addition to this wonderful news, these 7 are possibly just part of 40 in total.
hahahahaha!
that's the laughter of a crazed person.
in other news, i hung out with freddie last friday evening and he snapped some test pictures of me with my new lumix baby.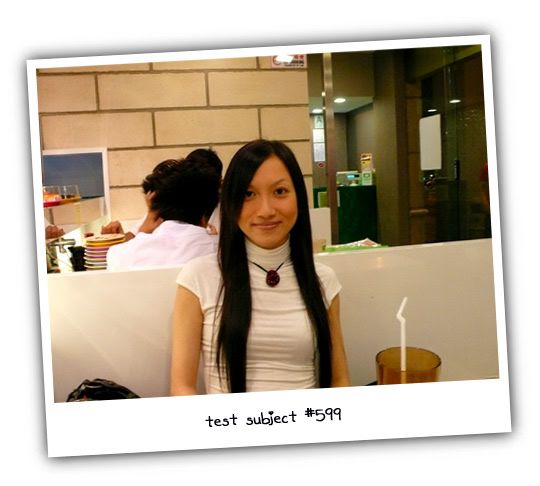 i must say, my new camera is not going to let me be lazy. the auto-function sucks pretty bad. the intensity of colours beats my old pentax hands down, but the clarity and noise level of the image is extremely ho-hum. these can be rectified by shooting manually. i guess there'll be no more lazy photography for me for the time being.
in case anyone is wondering, i'm taking a break from new food entries until i finish posting ALL of my melbourne entries. there's enough food there to last us a long time. :p in the meantime, i'll be practising food shots with my slave-driver lumix. will also store all good food pics procured during this break for future posting.
have a happy monday, everyone!
;)