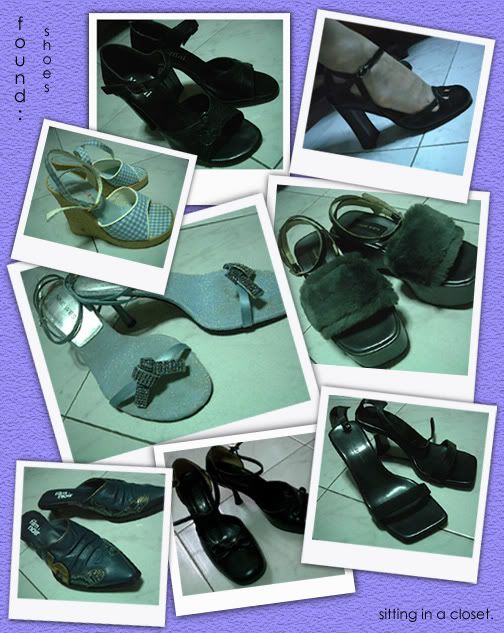 just before julya's wedding, i decided to dig out a pair of diamonte nine west's i knew i had, for the occasion. i remember packing them in their box, and putting it in this tiny cupboard space which had become blocked out from view by various objects over the past 2 years (such as more storage boxes and my guitar etc).

and look what i found in the pandora's box.

some of these, i seriously do not even remember buying. most of them were bought in melbourne. none of them have ever been worn. they were bought out of sheer vanity and appreciation of a pair of beautiful shoes, their comfort level and practicality were never taken into consideration.

back they went into their hiding hole.

*sigh*

reckless youth. tsk.