jenny's in town from melbourne! so we gathered at baize on saturday night, since adrian was spinning there.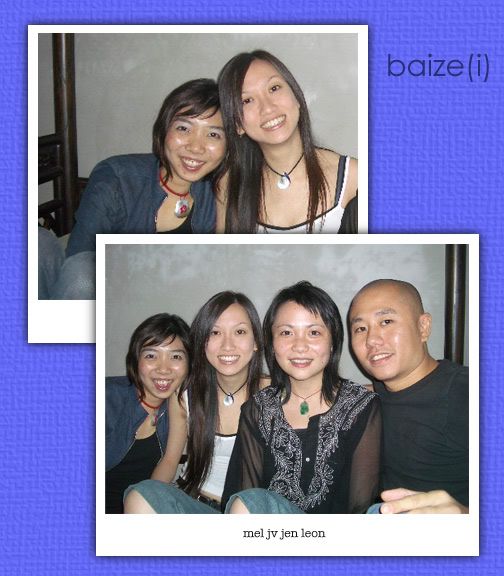 those hugeass daybed thingies are pretty nice to sit in, just right for a group especially.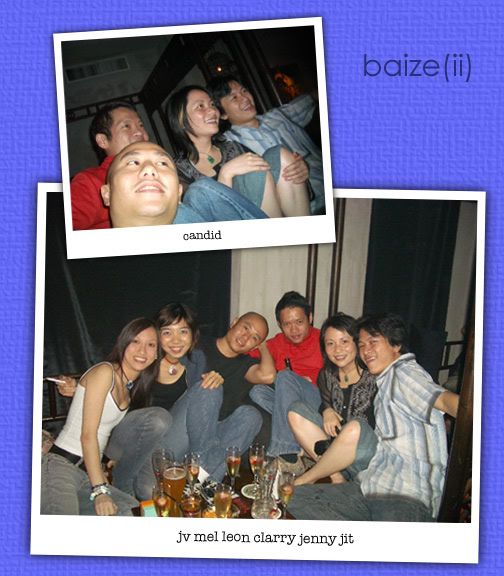 there was beer and there was champers. and strawberries! mustn't forget the strawberries. they gave us two ladies' memberships for leon buying two bottles of champers. and that came with 8 hours of free pool. yay! our nice waiter boy was very patient with us, and also doubled as our group-photo photographer (photo photographer?) quite often.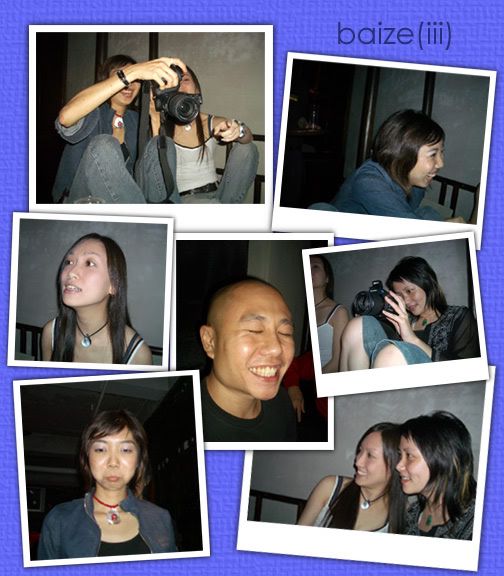 we were a little trigger-happy. only a little. and t'was real good to see jen. :)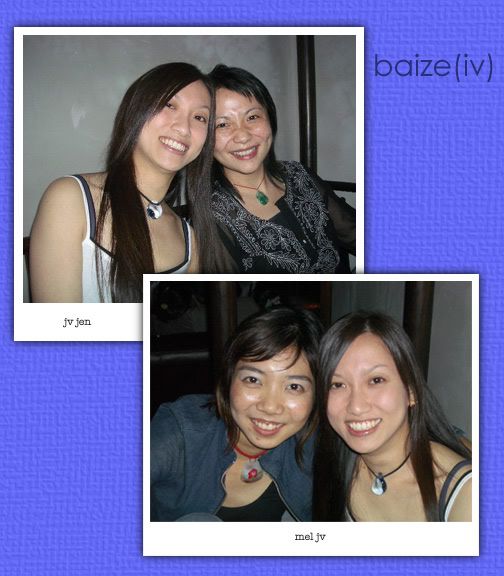 mel and i wore the same jeans. satch rocks. we skinny-asses can't fit into much else. pffft.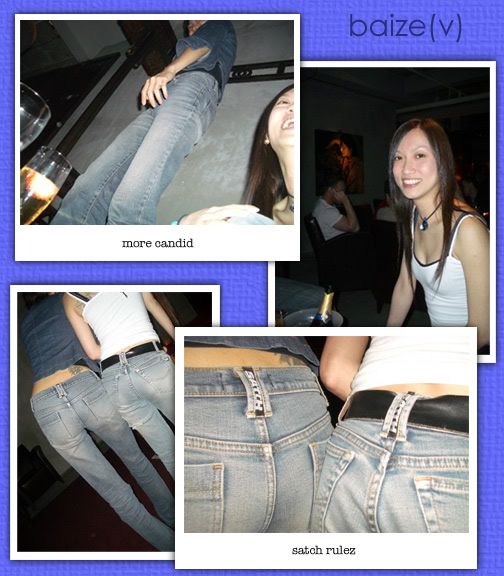 we decided to make use of some free pool hours. and we got the nice VIP table because we were nice. :)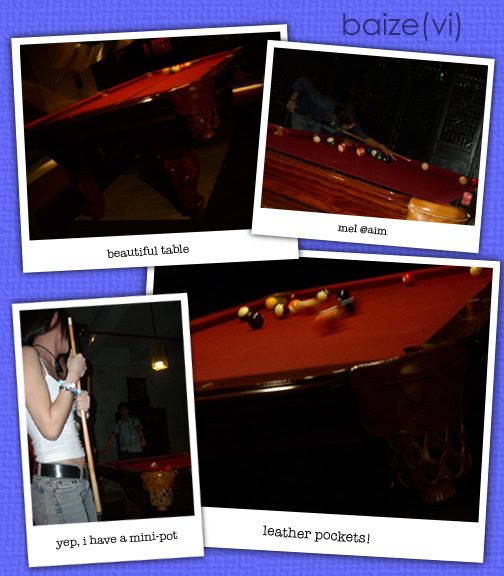 as we stumbled out of baize, jenny decided she wanted to go on the ultimate bungee thingy. clarry was sporting enough to do this with her. man.... clarry rocks. being on that thing while drunk has gotta be one large insane thing to do. standing on solid ground, watching them from below... we were feeling ill for them. but they survived, and still managed to continue feeling hungry. well done!

so we went for bak kut teh.

yes, i just had bak kut teh the day before. but no matter, i love it. :)




we ended up in the same area as i was on friday, because the havelock one was closing for the night. this kai juan place we suppered at was the more authentic, oldy style. complete with oldskool coffeeshop setting, oldskool cooking setup, and old folks running the show.

the liver and kidney pieces were excellent. the liver was super tender and extremely yummy. but i think pork ribs were a little too tough. they didn't serve lean meat pieces like founder bak kut teh, which is located just a stone's throw away. the pickled vege was the salty-sourish type. quite refreshing on the palate.

ummm. almost forgot to mention that leon's chilli saucer had a maggot swimming in soya sauce and cut chilli pieces. jenny's eyes were super sharp to have noticed it. it was absolutely gross... i'm not sure how protein-packed or harmless that maggot was in terms of nutritional value, but it wasn't a pretty sight. i tried to take a pic but the saucer was whisked away...

organic chilli? hmmm.

yeh... so. i'm going to bed now.

:)