by the K.A. and yours truly. @ nicole&sunny's place in hougang last saturday.

please refer to miss karen ann's blog (http://take-the-mickey.blogspot.com) for more details on the inspirations for this drink, right out of our fave book(s) - the Hitchhiker's Guide to the Galaxy.

so nicole had a little gathering for food and drinks @ her place. she and hubba sunny prepared a nice little spread of snacks for us - yummy chicken drumlets, tofu in Thai chilli sauce, cheese sausages and prawn salad etc.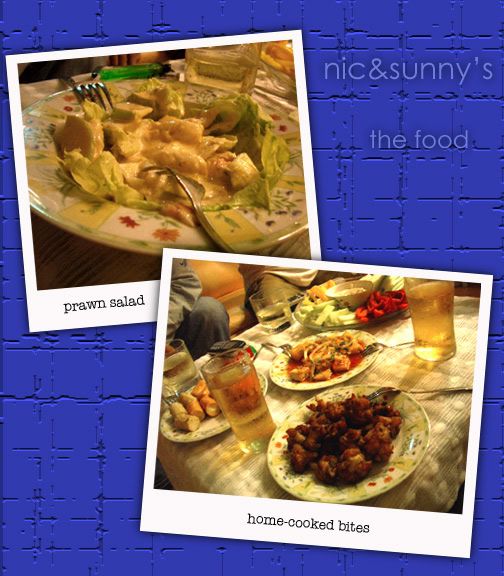 after a coupla normal beers and misc drinks, the K.A. and i decided this was the best time to create our own version of the Gargle Blaster. (basically, there is no other time to do it since her departure looms. :P in fact, as i'm writing this, she has just left)

not all the ingredients were present, so we improvised. 7 (or 8?) beta's were created, each with its own flavour and distinct characteristics. no measuring devices were employed in the creation of each beta. we used the "say when" method. nicole was an instrumental figure to add the finishing touches - noone else could dribble just the right amount of lime juice from a badly halved lime into our masterpieces.

we mustn't forget the singular seed left to float in decadent fashion in the glass. in each beta, one lime seed completed the creation.

beta #1 and beta #5 (or was it #6?) were widely acknowledged as the winners.

each beta packed a huge punch... behind that deceptively demure cocktail prettiness. by the second one i was floozy, but we trooped on.

the K.A. took a video recording of daren demonstrating the creation of a Gargle Blaster, while i took the stills. so, here is our step by step guide to making the Pan Galactic Gargle Blaster (hougang style).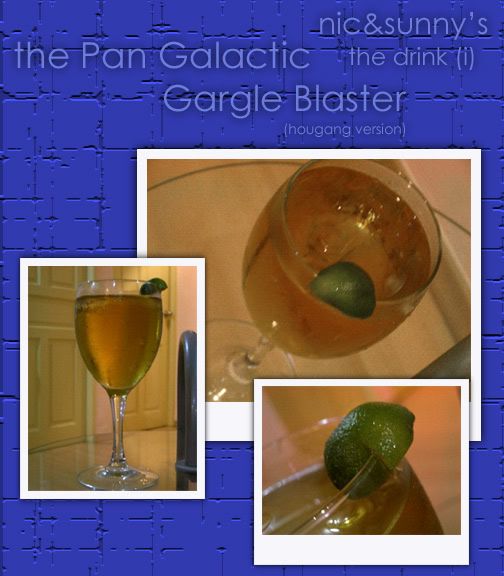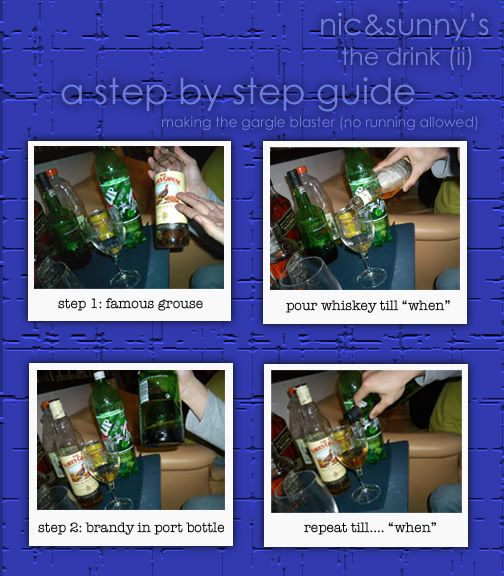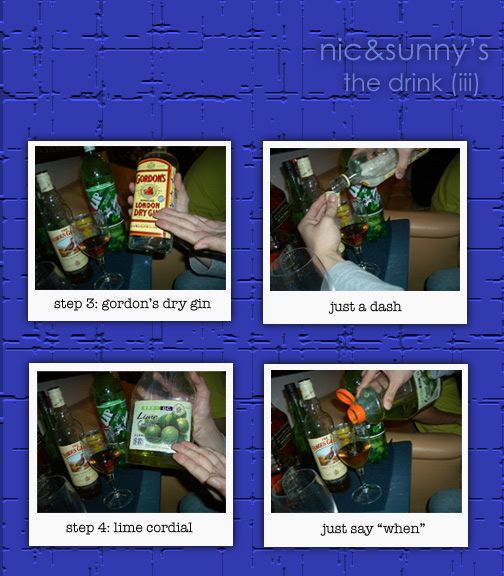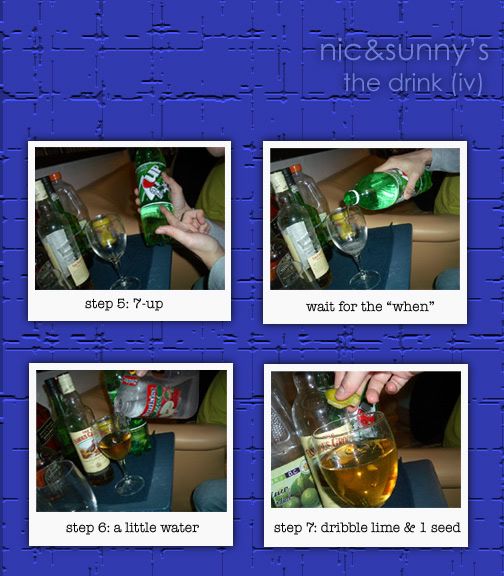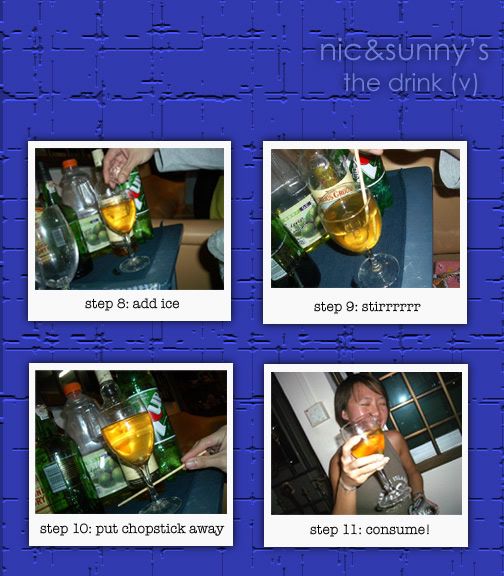 ps. if you noticed that the glass is sometimes less full than it should be, that's because daren did not follow the correct sequence of ingredient addition - i took the liberty of rearranging the sequence into a properer one.