a mini reunion was had because sri's in town!

i was pretty beat and wasn't up for much, but i'm glad i went. :) it was a blast and a half, and i caught up with some peeps whom i haven't seen in ages.

the night started off @ cuscaden, in this little beer garden thingy at the bottom of some stairs. a pretty chill place, no airs, no posers (except us posing for photos...).

sri amazed us with his ability to take a group photo with his arm extended and pointed back at us all, himself included. it was a great pic too! his camera had a swivel preview screen, so that helped. cheryl's camera had a pointer light, so that helped too. mass-peeps pics with these cameras were snapped without major glitches, but unfortunately, my camera had none of the above, which resulted in a veered-left photo. thus, a kind soul had to be roped in to snap the group pic for us with my camera.




after quiet beers and chitchat, we moved on to dxo next to the esplanade. quiet beers made way for noisy champers...




the roof deck of this place rocks. a much better place than embassy, i reckon. a tad hot, but i guess it might be because we all had a tad much to drink. still, they oughta look into getting some air-cooler action happening up there.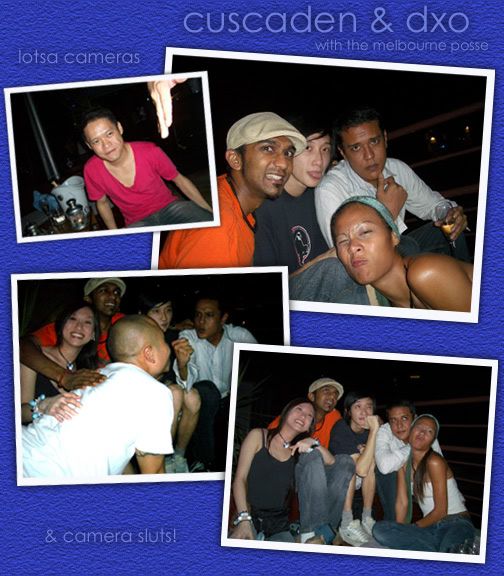 ran into muhammad, and dezzo!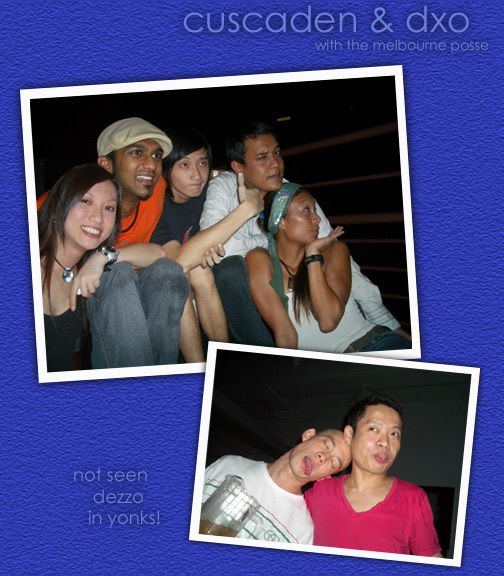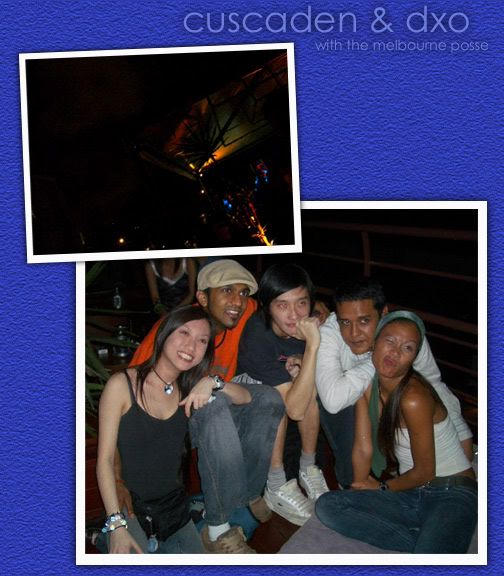 inga? anga!




sure was good to see everyone. sri's heading back to france on monday... all the best dude! :)