with the work crew last wed, a night out on the bosses. :)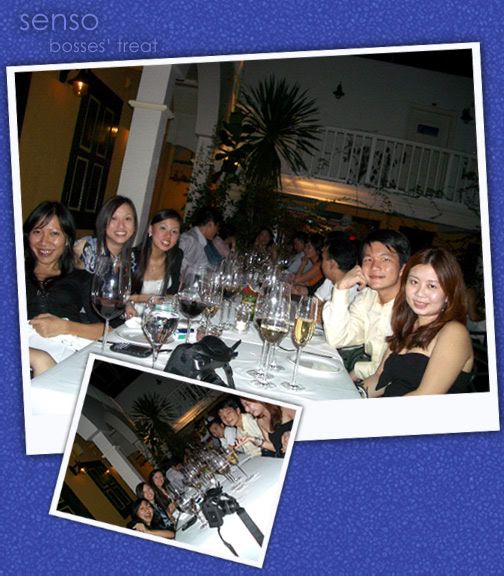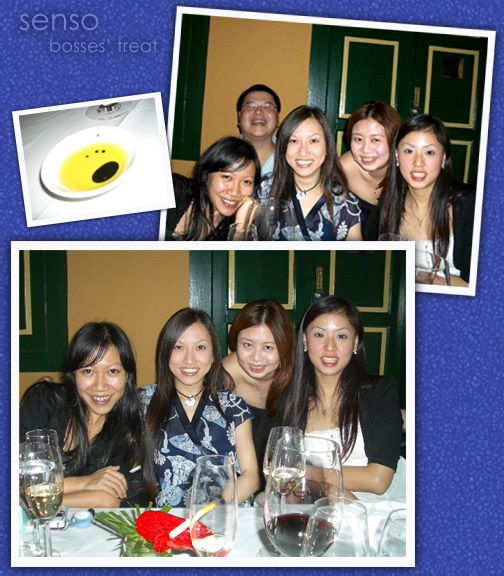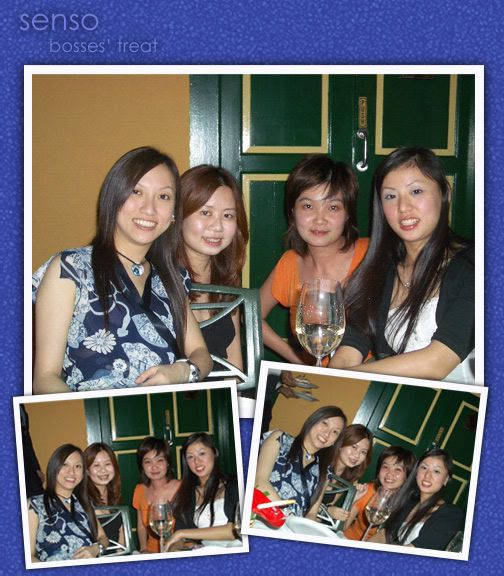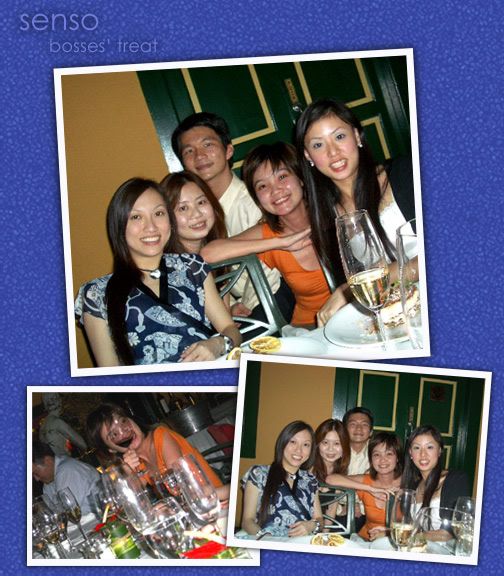 food was in abundance. the appetisers rrrocked bigtime. a platter of stuff like fried squid rings, proscuitto ham, smoked salmon, cheeses, tomatoes, melon slices... yummmmm.
then everyone was served a lobster pasta before their choice of mains. the baby lobster was aesthetically pleasing, but a little tough. pasta sauce was excellent though.
by then, most of us were stuffed. ok, so i stuffed my face with parma ham right from the start. :P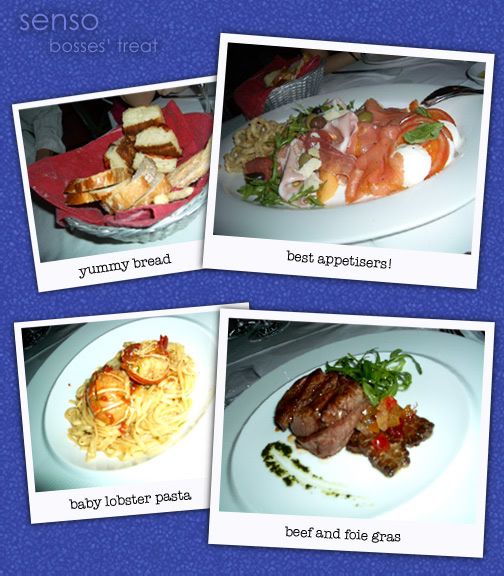 laura wanted the mushrooms and mash that came with the lamb chops but doesn't like lamb. i was wanting the foie gras that came with the beef steak... and didn't mind having lamb. so we struck a deal. we ordered one of each, and swopped the meat.
the foie gras rocked. the lamb wasn't the best i've had. it wasn't quite tender enough, although it was a generous cut. the lamby taste wasn't very well complemented as well. laura's beef was not too bad, albeit a little dry. synn's cod fish was the best of the lot. belinda ordered some kinda fish... was it the monkfish? the seasoning of the fish was quite tasty, though the texture of the fish coulda been better. most of the fish went to daniel... as did most of my lamb chops and some of laura's beef.
perhaps i was already quite stuffed, so my taste buds were harder to please. :)
the sorbets were quite refreshing after so much heavy-eating. ice cream scoops were quite nice too. there was a rather interesting pistachio flavour.
we had a ball with the champers and wine... lots of toasting and blabbering. t'was good fun. :)
thanks bosses! we gotta do this again. ;)
feelin':
hungry