i hadn't had much viet food in singapore. perhaps i'm hanging on to my memories of mekong in melbourne, of my favourite 5 dollar noodles with raw beef slices in steaming hot, msg-laden broth.

but i guess i should really give viet food in singapore a go.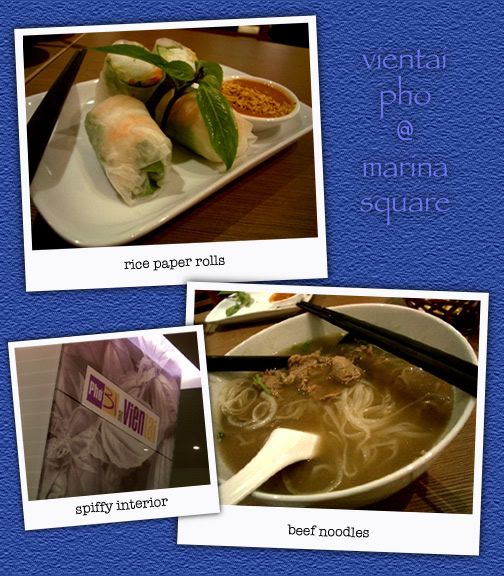 the rolls were quite yummy... not as good as mekong but not too bad. i must remember not to compare because melbourne has such a strong vietnamese community and loads more authenticity. the noodles were... ok. i didn't finish it because i wasn't very hungry. but then, if i was eating at mekong and i wasn't very hungry, i'd finish an entire bowl of noodles anyway. such is the power of good pho on me. :P

so, yeh.

can someone bring mekong to singapore? please?