absolutely sweltering day last week.
had a very nice lunch to make up for the shitty weather. amalfi @ clark quay.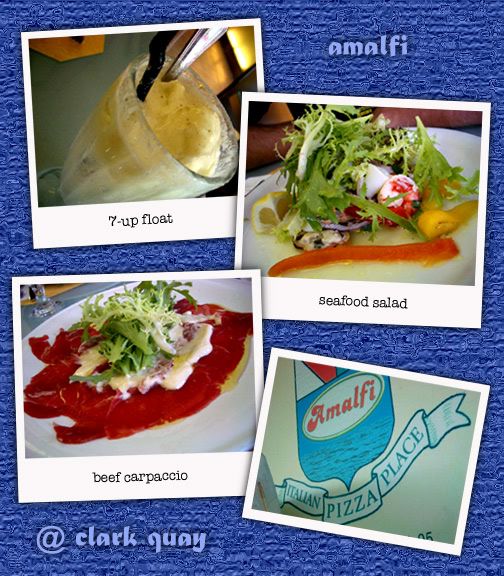 the seafood salad had a very refreshing lime-based dresssing. really, really fabulous. seafood pieces in the salad were very fresh, though the portion was small. beef carpaccio was very yummy too... must be the first time i've had beef slices with mayo. very nice! gives a very sinfully rich taste to juicy raw beef.
not cheap. but worth going again. :)
feelin':
hungry