@ devonshire, last wed night with terry.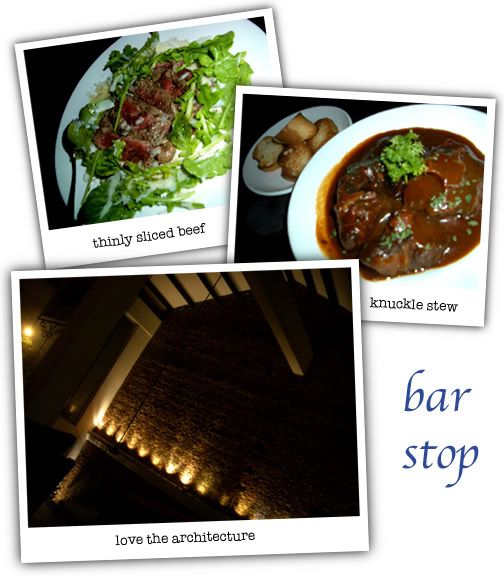 thinly sliced beef was quite yummy. tender and tasty... i finished all of it even though i wasn't very hungry. rocket leaves were a bit of a hit and miss though - some were fresh and crunchy, some had an acidic aftertaste.
his pork knuckle stew was very full in flavour but lacking in actual amount of stew. heh. it was more like pork knuckles in a dark sauce.
always love sitting in this place - sheer volume of ceiling height and gorgeous pitched roof reminds me of my melbourne apartment. :)
feelin':
hungry