with mel, last friday evening @ crystal jade lamian xiaolongbao. again. :P
well, not really 'again' because we didn't eat all that much the first time, since it was a mere breather from shopping.
this time, we truly ate our fill. :D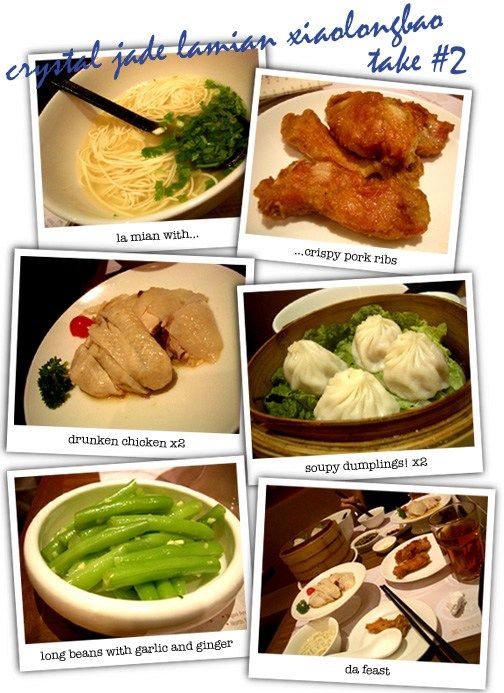 lamian (noodles) with crispy pork ribs was very different from the spicy noodles we had previously. without the spicy sauce, the taste of the noodles was much, much more distinct and superbly delicious. light, clear broth complemented very well. crispy pork ribs were fragrant, savoury and very tender.
we could never get enough of them drunken chickens, so we ordered two portions. :P as well as two portions of soup dumplings. hey, it was friday night, the end of a long week of hard work and it was time to reward ourselves!
jv to mel: if i ate like this every friday night, it makes getting through the week seem all worthwhile!
since we didn't have a single vege dish, we threw in a last-minute addition of long beans with garlic and ginger. which turned out to be a great choice because it was super fresh, and very full of flavour. that blend of ginger and garlic does something fabulous to your tastebuds.
werry werry satisfying! :)
feelin':
hungry