on friday night, with the girlies.

and a coupla boys who gatecrashed. ;)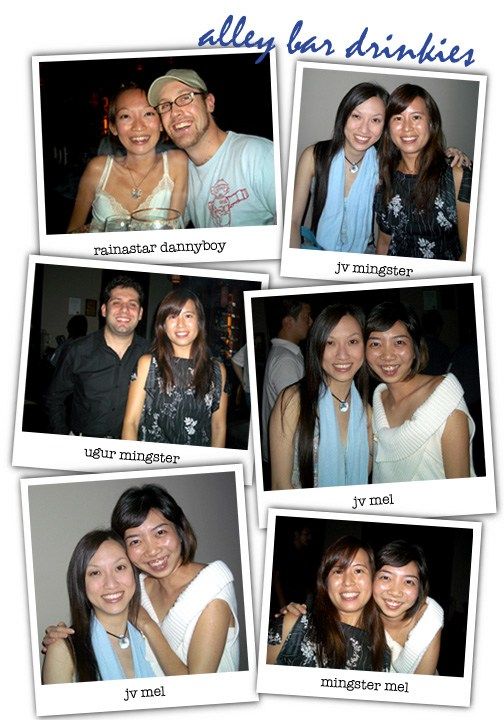 it was supposed to be our girls' night out, but went a little pear-shaped. :) esther couldn't come out till late anyway, so our original plans went out the window. t'was a nice cosy affair, nonetheless. we all had a good chin-wag. :)

next time at alley, i'm havin' one of them slushie thingies. *slurp* brain freeze!