i dreamt i was back in melbourne again last night. my constantly recurring dream. i can only wish it wasn't just a dream, so i can be physically there for my ex-housemate-babe jean who has just lost her little boy on this day exactly a week ago.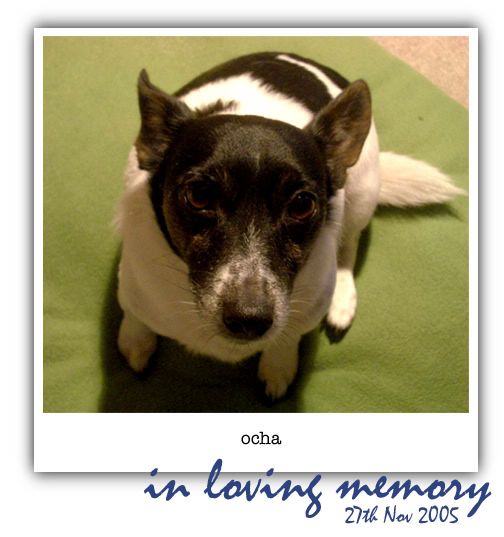 this picture was taken the last time i saw him, nov 2004 when i went back to visit for a week. never would have guessed it would be the last... the sweetest little boy who loved those who loved him, ocha was the one dog who had more friends than most people do, the one dog who lived the fullest life any dog ever could, who will always be loved and remembered by all who knew him.

he was an integral part of the happy household... he'll live in our hearts forever.