a night of food and fun on our bosses again! :)
we all got off work early and trundled over to brewerkz for dinner. many many pots of juicy mussels were gobbled down between all of us, along with yummilicious deep-fried squid rings and chicken wings! all the appetisers rocked.
the steak wasn't great. i'd give it a 5.5 out of 10. it was too tough and chewy. about five different sources (yes, we were all suckers for the steak) report the same sentiments. garlic butter was really nice to eat with the mash though. the mash was excellent, especially when hot.
i ordered a side dish of spinach which was just about average, but everyone chowed down on them because i suspect we were all feeling a little guilty about not eating enough greens this meal. heh.
mango magarita was average as well. a tad watery, and not enough slush. give me a magarita from alley bar any time!
this is our first outing with my team complete! :) and our first team photo! you can tell which two are my new babes, because the rest of us are just not shy. ;)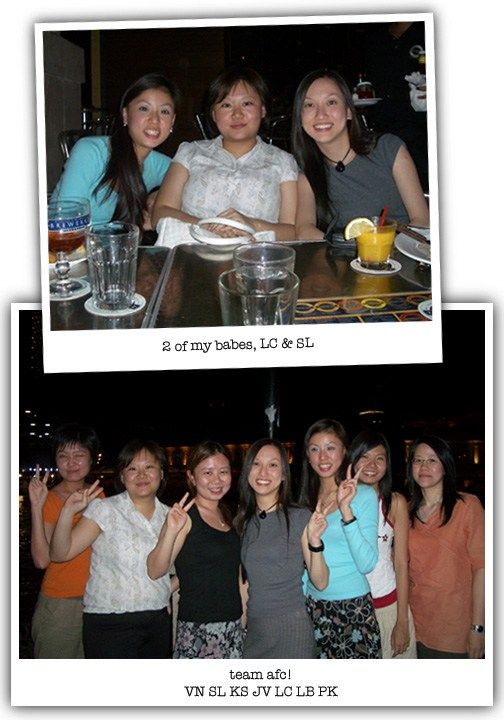 plus the rest of the chickadees from various departments. :) i'm glad we have such lovely peeps at work who are getting along great. and i hope we will keep up the camaraderie and stay clear of politics, which is a very common thing when any company expands. :)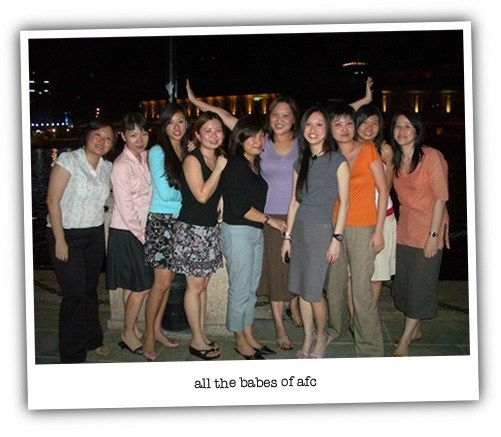 after some clowning around at brewerkz, we proceeded to k box at marina square. a room for 20 people turned out to be a hugeass, luxury private room with a kickass pool table! imagine my delight. :)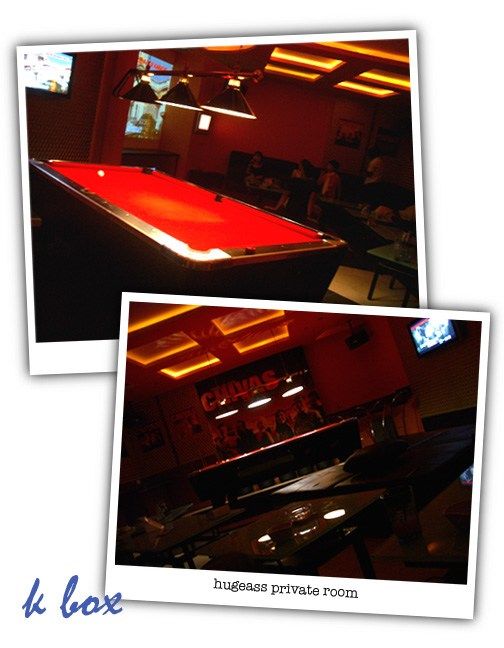 we were also given a half-day off the following day, so we didn't have to rush home early. it was a pretty awesome night, all in all. a well-deserved treat for slogging our asses off all these long months.
like i said the last time, we gotta do this again!
:)
feelin':
good