@ synn's on saturday. :)
the traditional italian cake smelt heavenly! alas, i didn't get around to eating any of it because we were too caught up munching on a home-made apple pie baked by one of synn's galpals!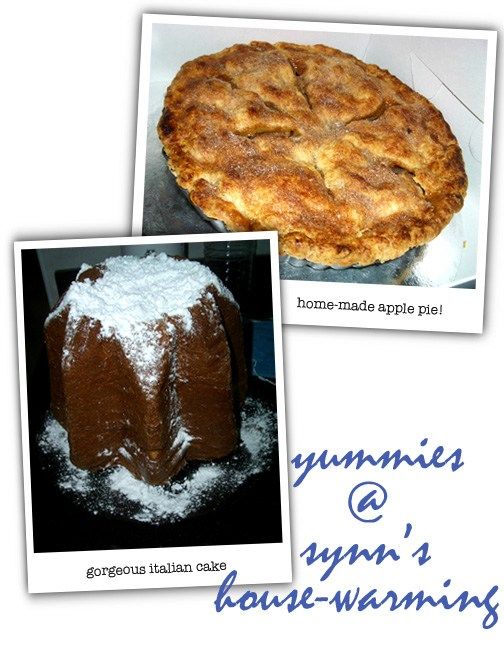 the apple pie was a truly excellent piece of work! loveliest crust i've ever munched on... sure beats the upside-down crap at morton's!
:)
feelin':
content