not quite tiffany's but it felt well and truly good to be out and about early on a saturday! there was something slightly magical about the gentle sunlight warming my skin as i basked in air-conditioned cab-comfort (comfort-cab?) on a pleasant christmas eve morn.
the big cherry on top was that i was on my way to meet my ex-housemate-babe jean who has just arrived back in singapore for a brief visit. :)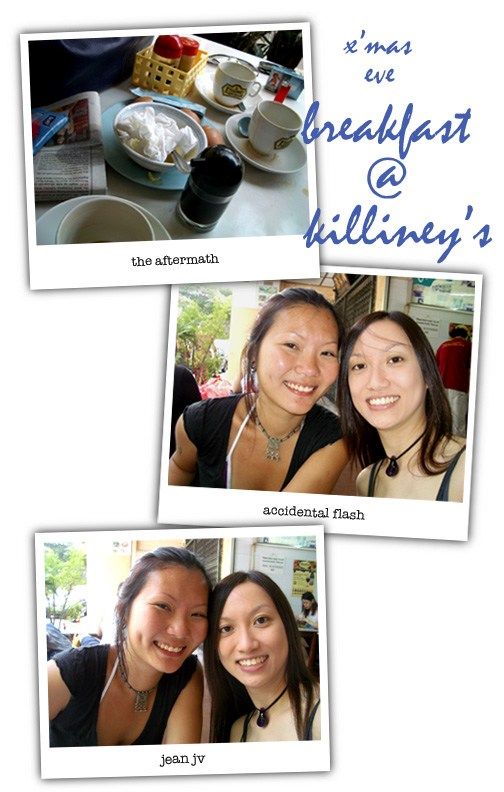 we were starving. we were talking non-stop. i forgot to snap the food before we wolfed it all down while we were talking non-stop. satisfaction in all aspects, so to speak. soft-boiled eggs, kaya toast, hot tea, and a soulmate. no better way to have breakfast indeed.
:)
feelin':
satisfied