tony was in town from taiwan! :) we caught up @ coffee club, raffles city on NYE arvo.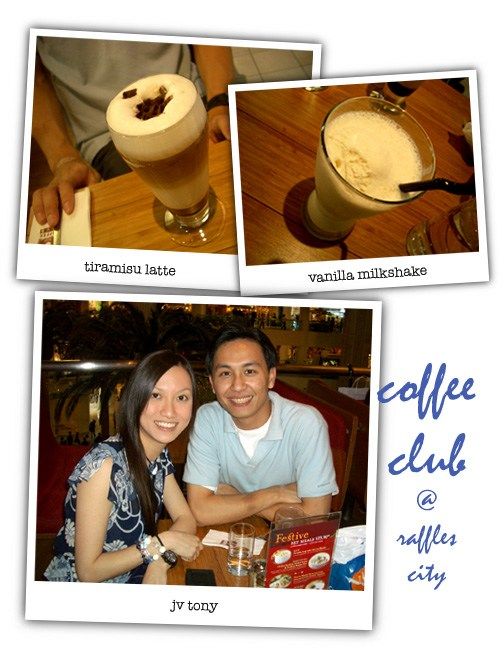 ok, so i lied. i didn't have a coffee. i had a vanilla milkshake. which was very good... with a generously big blob of vanilla ice cream in it. i slurped it all up in less than half an hour. it was one of those 'once you start, you can't stop' thingies.

tony's tiramisu latte was apparently not too bad too.

ps. i was actually going to check out epicurious @ robertson quay, recommended by [Hairy Donut]. but dang it! it was pouring like elephants' piss and blindly stumbling around in such conditions to find a cafe i've never been before didn't seem like a smart thing to do. ahem.