it was pissing down with rain like there was no tomorrow. armed with a hugeass carebear brolly, i took the swim to holland village to see jean before her departure back to melbourne.
finally got to meet her (not that) new man, ed. :)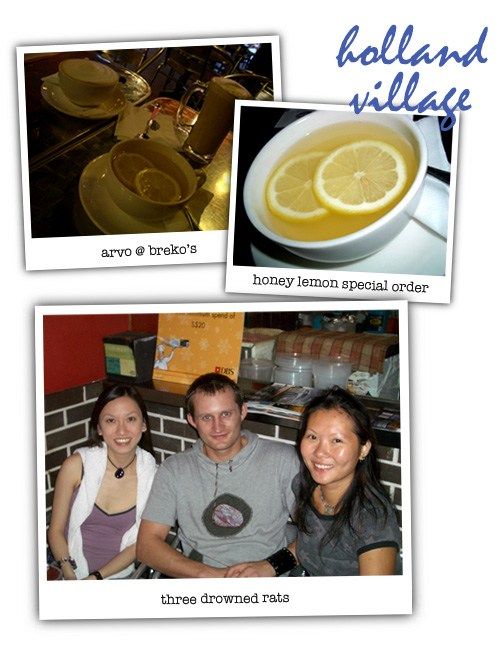 stamp of approval, signed and sealed.
ps. no, there is no such beverage known as hot honey lemon on the breko menu. do not try to order it, for it will never be re-created again (so says the breko lady)... just this once. ;)
feelin':
sick