it's the weekend again, and time to flood my journal with entries for this whole week just past! :)

first up is a surprise in the mail early in the week, from a buddy in taiwan!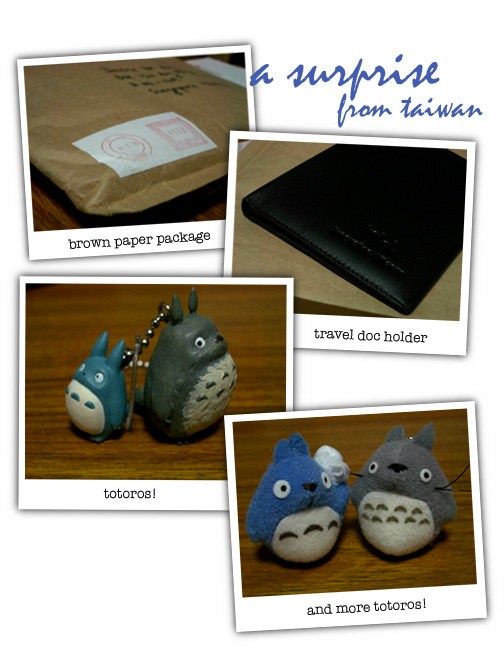 tony said he found some totoros for me while he was travelling... but i wasn't expecting them in the mail so soon, so the package was a pleasant surprise! and one more extra surprise he packed in was a nifty traveller's leather wallet, one of his company's corporate gifts. :)

love the expressions on the plastic totoros' faces. teehee!