finally collected my membership card from baize last sunday.
*** thanks again, leon! :D ***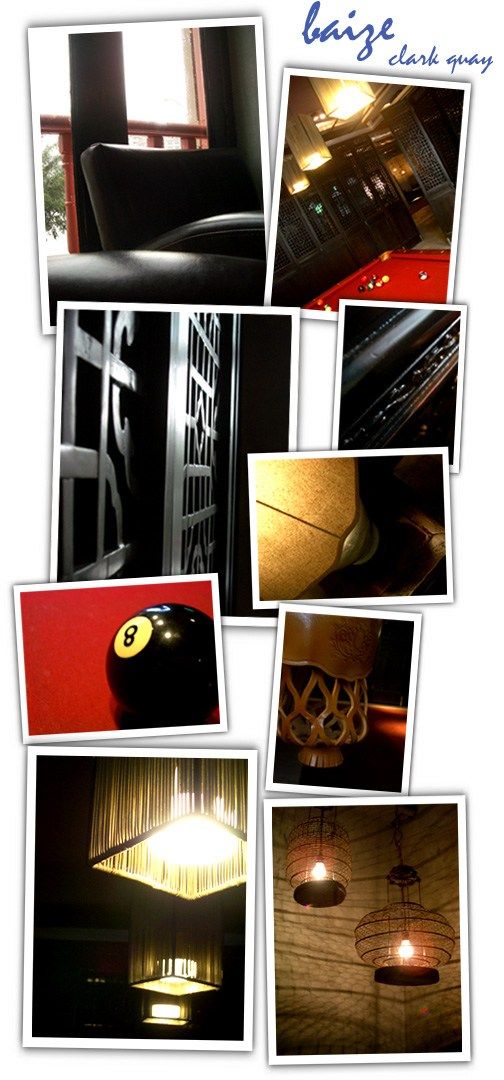 played two hours of pool with todd. i think i am quite liking the member's antique table very much. :) super lush leather pockets and intricately carved wooden legs. pockets are a little wide, so not good to train on - but very fun for casual play nonetheless.
i've heard about the yummy cocktail prawns here, so i had to have some. :)
quite a yummy texture, though it could have been better if they were a fraction less cooked. dressing was a thousand-island base with bits of extras (either finely diced onions or garlic or bell pepper i reckon) and was quite superb. serving style in a champagne flute is very nice, and quite handy. not bad for 8bux.
feelin':
sleepy