here they are!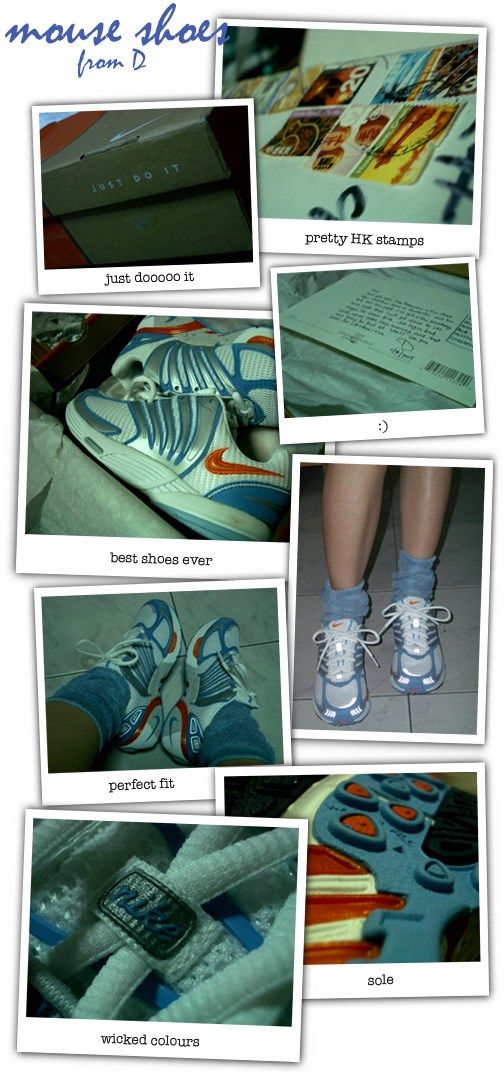 like what D said, mouse shoes for my mouse feet. love 'em beyond words. :)

i have trawled the sports shops in singapore, tried countless pairs to no avail. he picks a pair out for me with no mouse feet present to try them out and they fit like a dream. i am a happy mouse.

:)

ps. can anyone explain why nike in america carries smaller sizes than in asia? is there any logic behind this? do they realise that asian women are smaller in size?