coupla weekends ago, running errands with audrey.

i'd finally gotten my ass around to getting my hair trimmed by my fabulous stylist dexter... everytime i get my hair cut by this boy, i tell myself i really need to get my cut maintained more often. i just get complacent because my hair is so long, and it grows into something i'd just get used to and i'd forget all about what i really wanted to maintain. and everytime, i emerge from a session with dex with renewed determination because of how fabulous my hair feels, falls and behaves. the boy is a genius.

met audrey and we spent the entire day running our errands together. she stocked up on toiletries and products to bring back to melbourne, while i hunted down kitchen scales and raw sugar for baking, in takashimaya. we had a good laugh about how i looked like a such a freakin' shopaholic - when all i had in my hugeass taka paperbag were a $7.50 plastic kitchen scale and a big big bag of (very heavy) brown sugar.

we were wandering in the food hall when we saw a longass queue outside a stall selling prata rolls with a choice of sausage or ham.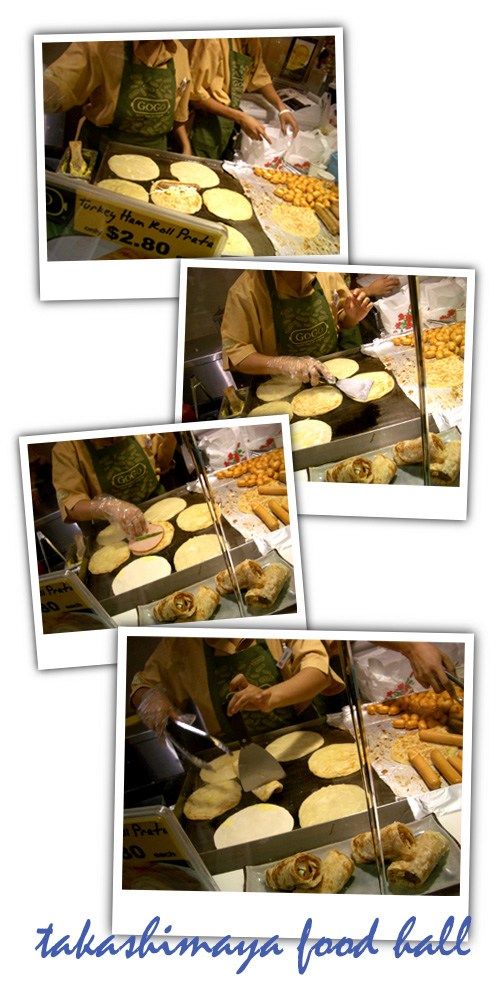 fyi, prata is an indian pancake usually served with curry or sugar. prata is a major food culture all on its own in singapore. :)

audrey decided to buy one for a taste and it was pretty darn good! it was so good that while queueing up, i found one of my team-babes sorleng behind me with her sister! haha! we confirmed with SL that the wait would be worthwhile. i believe the trick lies in the sinfully rich mayonnaise!

upon dex's instruction, i hunted down cheapass hair clips from sinma in lucky plaza. apparently, the cheapass ones are better because they don't kink the hair. :) 90 cents for a pack of 2. my colleagues think i look like i'm wearing a bluetooth thingy when i clip my hair off my face in the office. har har.

so. i didn't think i was going to spend much at all that particular day. i mean, all i spent up to that point were $7.50 on kitchen scale, a coupla dollars on a bag of sugar, 90 cents for two hair clips, and $1.10 for a japanese cheese pancake to munch on. then i saw this.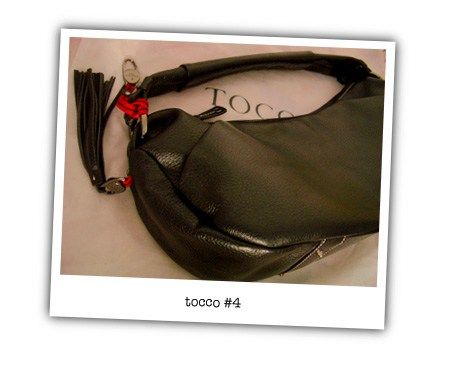 my bag. in black leather.

yes, it's mine now. :)