this time for lunch, with the babes @ work.

we'd been eating a lot of ichiban japo yummies during this period. :P enough to notice that different outlets have certain items on the menu which the others do not.

i decided to try one of the set lunches offered at the suntec city outlet.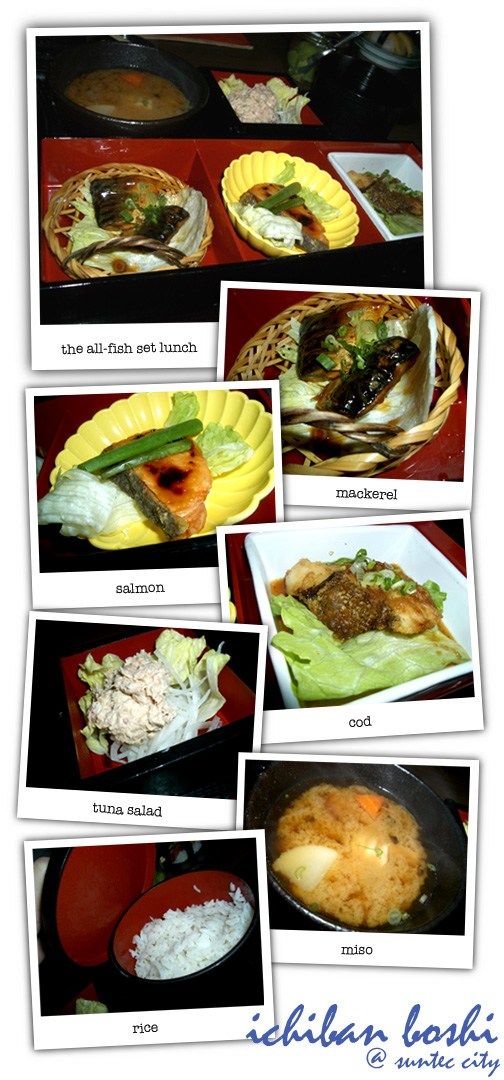 a little pricey for lunch (S$18.80), but it was pretty damned good! especially if you love to eat fish, this set is simply divine! three kinds of the yummiest fish on the market, in seemingly small portions which fill you up surprisingly well. the tuna salad thingy was quite well-made too - very tasty and refreshing on the palate. miso soup was a little on the salty side (even for me) but scored on the fact that it contained heaps more ingredients than the norm.

it was a good lunch.

:)