@ balaclava, coupla weeks ago.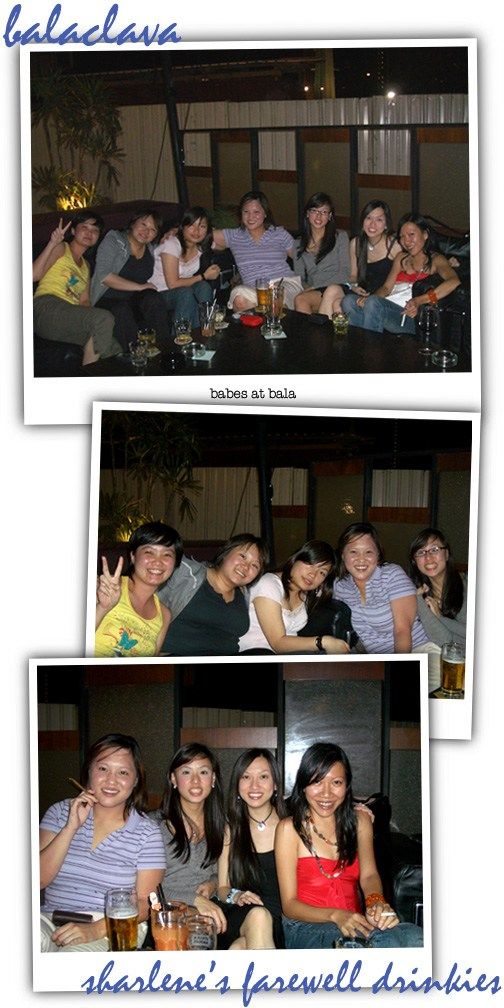 it seemed like it was only yesterday when this funny, warm girl came to our office. she liked to sit on the floor and peered at us with big, (seemingly) innocent eyes. :) i've watched her grow up a fair bit in the past few months, as one does in tough work environments. and now it is time for her to expand her horizons and go on to greater things. all the best, babe! don't you ever forget us!

*sniff*

and now, for the food. :P

while yabbering noisily, we got peckish and picked a few bites to munch on. the chicken liver was to die for! tender, juicy morsels in a rich, savoury sauce. mussels in black pepper were a little too full on - be prepared to tear a little upon putting one of these into your mouth. mussels were fresh and plump though. i didn't have any of the balaclava wings but if they were the same as before, then they should be pretty aight.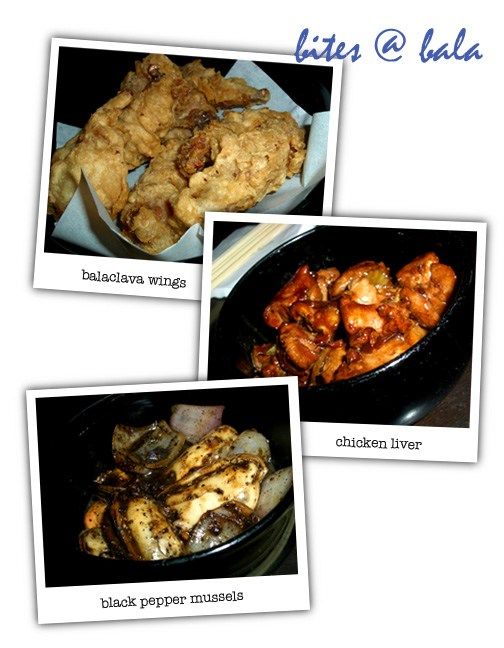 we were still hungry, so the party was carried over to carl's junior @ marina square.




fried zucchini's were a disappointment. i guess i shouldn't compare them to the ones i used to pan-fry myself because our own version of any food will always be the best in our own opinion. i was fed a huge onion ring as consolation.

it was rather surreal as we ended the night. sharlene got into a cab as if it was any other drinkies night, as we waved and waved goodbye...