no, this post isn't about me changing my diet. :) though it does seem rather apt, doesn't it?

as my first food entry after such a long time, i decided to post a set of pictures that i am rather happy with. natural daylight produces such lovely pictures.

weeks ago, on the day my doctor dropped the bomb on me that i would be requiring surgery, i sat in this eatery at marina square with my man. in a daze, with not much of an appetite, i ordered a chicken burger because chicken is healthier than beef.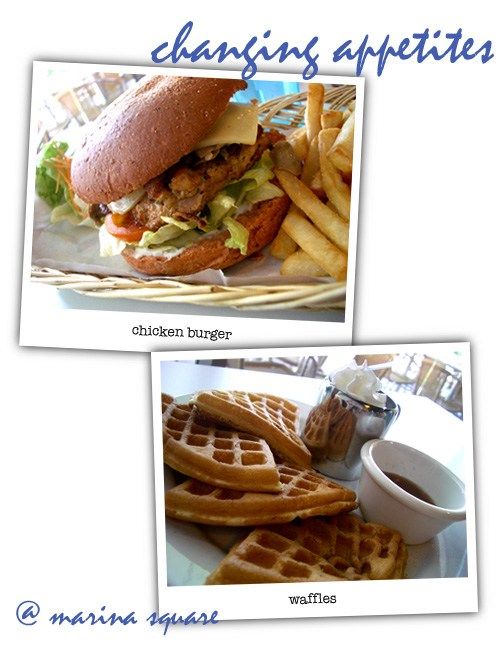 it turned out to be quite delicious! despite my morose mood and non-existent appetite, i found myself eating most of it and leaving some behind only because the portion was humongous and it couldn't fit into my tummy. i'm no expert on chicken but all the ingredients were fresh and went very well together. fries on the side were very yummy too.

after stuffing my face with the burger, i could only manage two waffles. :P

it was a lively, pleasant atmosphere as far as i can remember. worthy of a second visit, especially when i would be more myself to cast better judgement. :)