on the day of our monthly anniversary (may), we had breakfast at my favourite french cafe in bukit timah road. :)
the decor had changed from soothing blues to funky orange. still very chic and a great concept to let regulars get a change of scenery while feasting on their favourite foods. although i really loved the blue interior before, i enjoyed the refreshing change.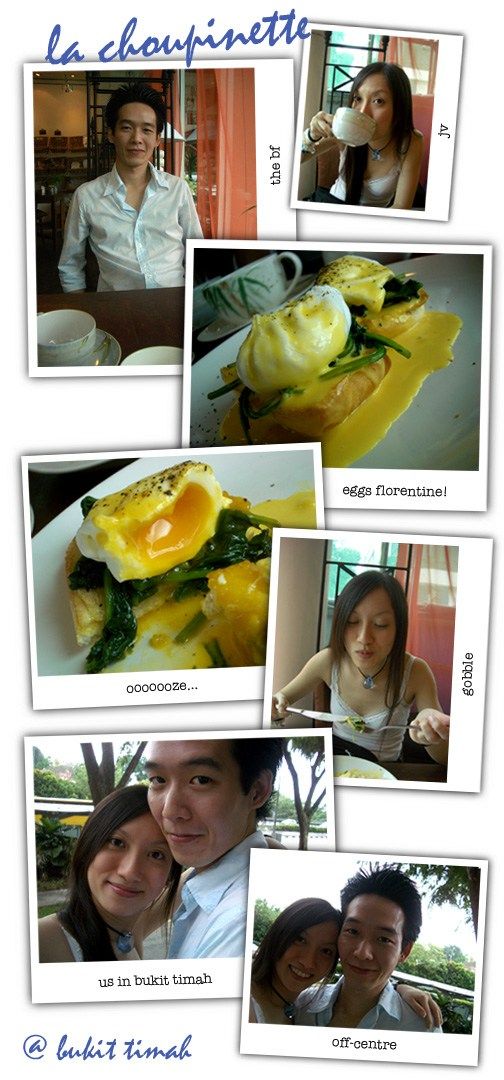 in keeping with my healthier diet, i had eggs florentine instead of eggs benedict (less processed meat, more greens!). after placing the order, i started to have doubts while imagining how spinach would taste in replacement of yummy, delicious processed meat... is it true that stuff you're not allowed to eat seem even tastier than before?
but when the eggs florentine arrived, i had no regrets. :) and a (relatively) guilt-free brekkie. hollandaise sauce and eggs were superb as ever, i'm sure the photographs speak for themselves. :)
feelin':
hungry