for those who have not seen the light, the below is a chocolate biscuit from ishiya chocolate factory in sapporo, hokkaido, japan.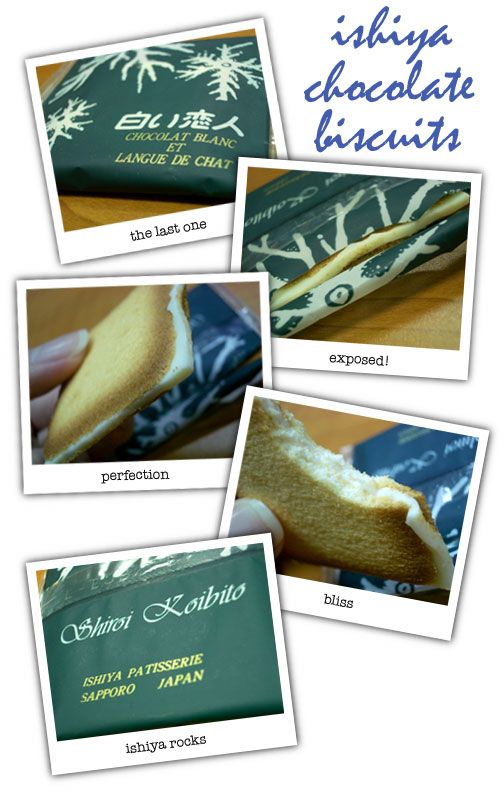 this was my last piece from sharlene, kept many months till i finally caved in in march to give myself a super-lush treat one evening after work. not before capturing it on camera though. :)

so, is anyone heading to japan?