on particularly stressful/infuriating days at work (which happens way too often), my big brother sam and i would decide to eat well for lunch. :) it was our way of seeking relief. you will notice that there are quite a few of these lunches in entries to come... i guess that says something about the state of affairs at work. :P
so one time in june, we had one of those days and decided to give this place a shot.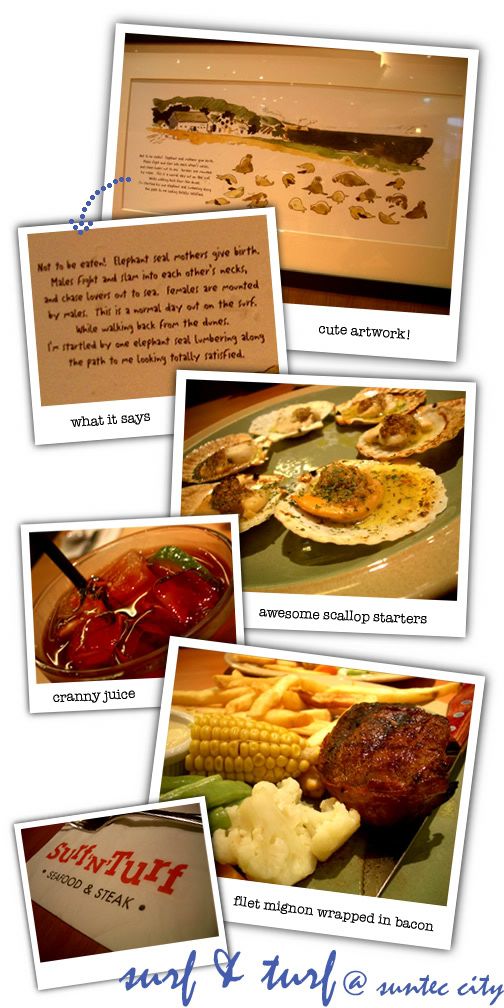 we were craving a good steak. the menu sang out to us. the service was a little slow but we got a nice, cosy booth (eventually). i thought the scallops were quite marvellous, although sam ate one which didn't taste very fresh. we both ordered the filet mignon wrapped in bacon. it sounded really promising, but was a little too tough and dry. i know, the photograph looks quite good aye? but it sure didn't taste as good as it looked.
maybe i've been spoilt. maybe i've been eating too well. but i doubt i will go eat a steak at surf & turf ever again. :P
feelin':
sleepy