@ keppel club.

some time back in june, i had my second visit to this popular restaurant, tucked away in keppel club. a couple of wonderful friends, penny and henry, were here on a (very) short visit and so, a small bunch of us converged for an excellent dinner.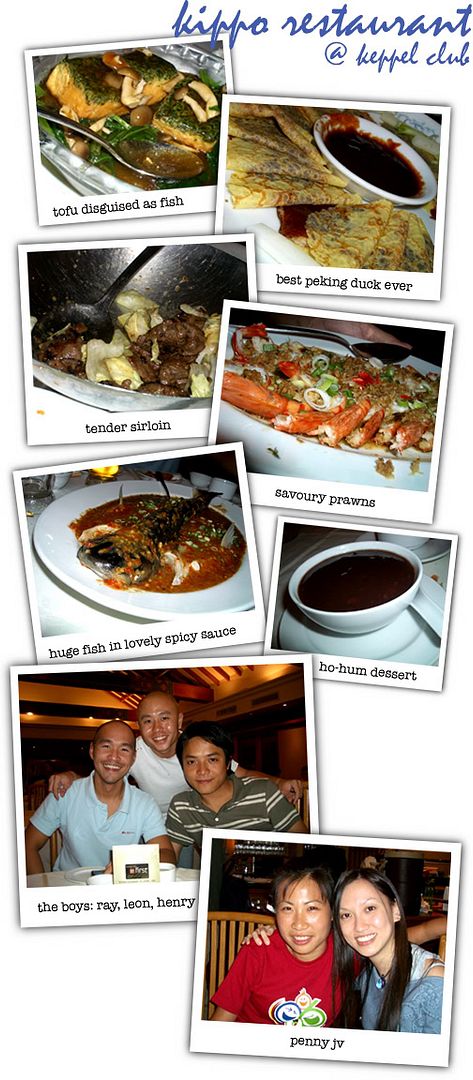 the tofu dish came looking very much like salmon, and tasted absolutely divine. it was melt-in-your-mouth and extremely savoury. peking duck was the highlight of the meal (at least for me) and rocked like it did the previous time. beef cubes came in a little wok and were surprisingly tender (they didn't look like it). the prawns were butterflied which made them easy to peel, and quite yummy with the seasonings. a hugeass fish came after that, drenched in the most amazing sweet, sour and spicy sauce! so even though i was getting rather full, i could manage some of it. :P the last thing on the table was some red bean dessert which wasn't very spectacular.

definitely a great place to have group dinners, with family or with friends. :) thanks very muchly to leon the botak for sharing this excellent restaurant!