hi, i'm jessica val and i'm a jello-holic.

i have no explanation for the fact that i love jello more than i love chocolate. i like chocolate. but i love jello!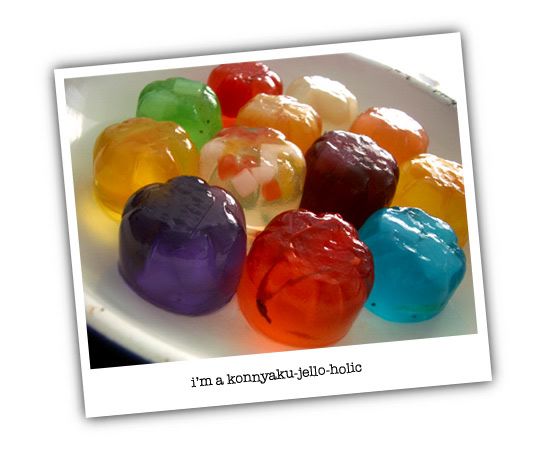 besides, [konnyaku] is a great health food. [here]'s some more information on this wonderful nature's creation jam-packed with dietary fibre!

konnyaku jello rocks so much more than normal jello. not just because of its kickass health benefits, but the texture is just so irresistibly springy! love the ones with the nata de coco cubes! :)

i munched up the above tray of 12 pieces within 3 days.